A nutcase's guide to
Bengaluru
Where: In Karnataka, India.
How to reach:
For Indians - get fantastic marks in your XII exams, get into a
super-duper engineering college
, and get campus-recruited to a
Bangalore IT firm
.
For Foreigners - Check if your
national carrier
has a direct flight to Bangalore. If not, don't bother.
Indian roads
are not meant for your 'developed' likes. If you're from Africa, don't bother: you're not welcome here.
To stay: If you're in IT, the
Leela
and
Taj
near the Airport and in Cantonment; if you're not, you'll get any number of cheap lodges around KSRTC Bus Stand and Majestic Circle.
To eat:For ITwallahs, any number of fancy restaurants in MG Road / Brigade Road / Residency Road area. For aam junta, Any number of eateries ending in Sagar, where you get cheap coffee and
masala dosa
. If you do not seek the welfare of your tongue, try the number of Andhra restaurants (no offence meant to them). Must trys: Corner House (Residency Road) for its ice-cream, and Agra Sweets (Malleswaram) for its basundi and Dharwad peda.
Dos:
(1)Shop on MG Road, and buy silk sarees and books.
(2)Lounge in Cubbon Park.
(3)Watch movies.
(4)Fight with a
rickshaw
-driver. This is the best way to obtain a working knowledge of the Kannada language necessary in Bangalore.
Don'ts:
(1)Drive
(2)Watch Kannada movies (The Kannadigas don't watch them)
Must-see:
(1) Visveswaraya Technological Museum
(2)
Lalbag
for its roses
(3) Kalasipalya and Chickpet for the real Bangalore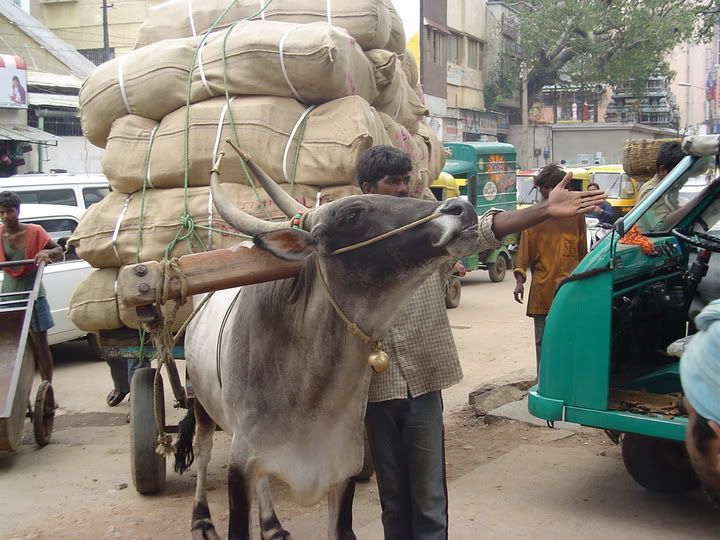 If you're religious minded, of the excessively pious kind, there is no shortage of temples. If you're not, and prefer other goddesses, there's Carmel College.
Day trips: Jayanagar, Whitefield, Peenya and Yelahanka. You're lucky if you can reach these places in a day.
If you have more time and stamina, visit the far more lovely and polite
Mysore
.
Tips: Wear swimwear, over it rainwear, and over it winterwear, and carry a big bag. Bangalore can be hot, wet or cold as it pleases, so don't trust anyone's prediction of the weather.
Extras:
Visit the
Indian Institute of Science
, the roots of scientific research in India.
Visit
Deve Gowda
's house, to find out why Bangalore is so beautiful.
Try the food at Shivajinagara Bus Stand canteen, if you want to test your stomach's endurance.